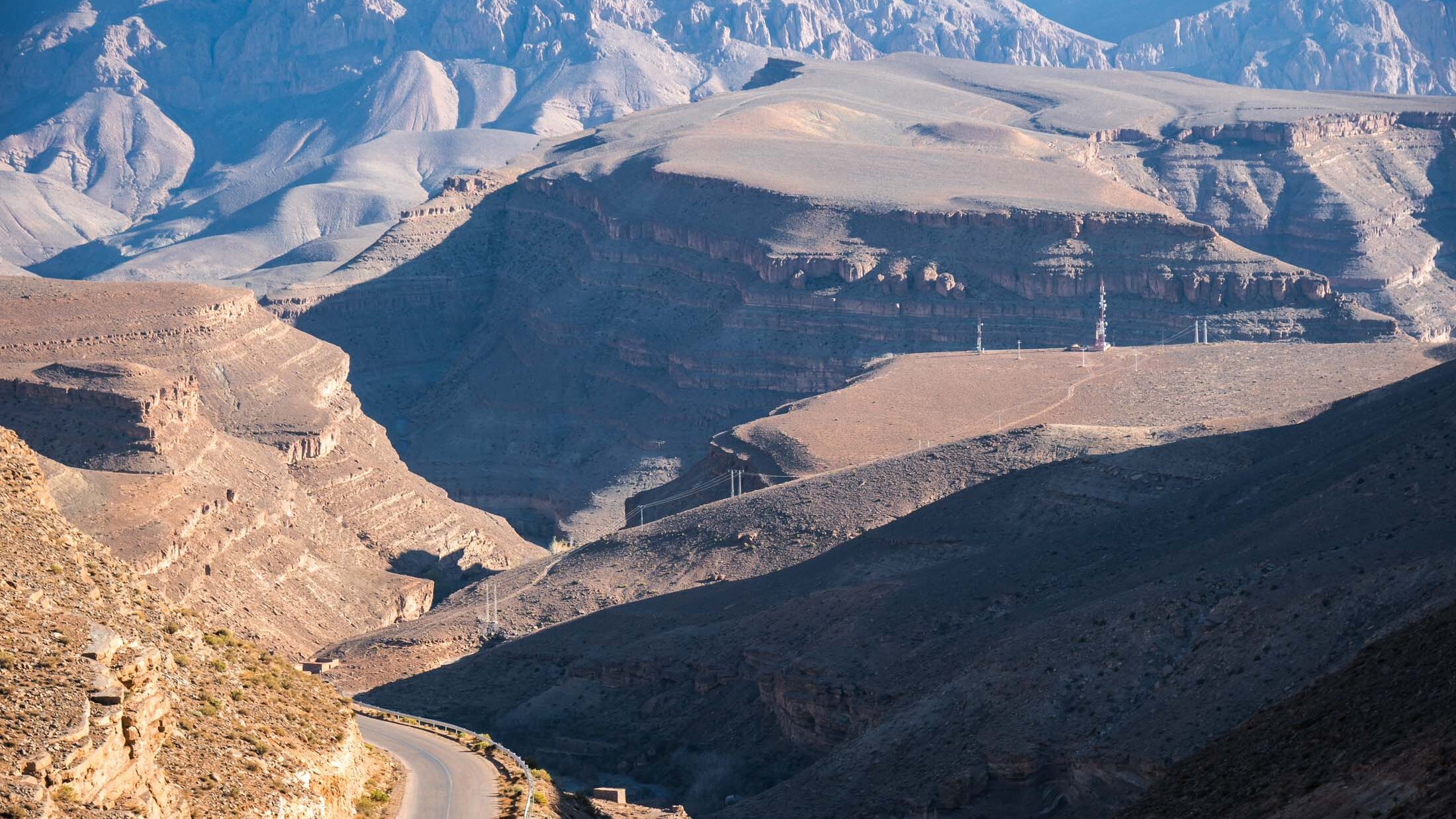 HIKING IN THE REGION ZAOUIAT AHANSAL IN FOUR DAYS LOOP DOLOMITES MOROCCAN BY CANYONS
Guide , Camp site '(bivouacs) , Food , Camel , Equipments, Transport , Hotels , Cook , Accommodations
drinks , entrances fee, tipping, food in city, flight tickets , travel insurance
HIKING IN THE REGION ZAOUIAT AHANSAL IN FOUR DAYS LOOP DOLOMITES MOROCCAN BY CANYONS
Very similar to the previous loop, but more compact and this "loop vertigo " runs through the three major canyons in the region Zaouiat Ahnsal (Akka n 'tazaret, Akka n' Taghia Akka n 'Tafraout) .It mixes hiking, Mountain of moderate difficulty (AD) and canyoning in the wild places gran-dioses and removed. Favorable period (June to September)
Very similar to the previous loop, but more compact and this "loop vertigo " runs through the three major canyons in the region Zaouiat Ahnsal (Akka n 'tazaret, Akka n' Taghia Akka n 'Tafraout) .It mixes hiking, Mountain of moderate difficulty (AD) and canyoning in the wild places gran-dioses and removed. Favorable period (June to September)
Day 1:  Arriving on Marrakech transfer to the hotel or Riad night in the red town.
Day 2: Marrakech – The waterfalls of Ouzoud – Azilal – Zaouiat Ahnesal (1600m) Departure from our accommodation in Marrakech to Zaouiat Ahnesal visit waterfalls of Ouzoud after 2 hours drive from Marrakech then continue to the province of Azilal for lunch. in the early afternoon we take the road to reach the village of Zaouiat Ahnsal (1595m) night at the cottage.
Day 3: Zaouite Ahançal – Agoudim (1600m) -Tighanimine (1680m) -Imi n 'Tazart (1750m) -Canyon of Tazart Mdint Jdidi (2900m) Departure after breakfast to enjoy the rise in the fantastic setting of The Akka n' Tazart, huge canyon long and lined with rock walls (500m high). The night Mdint Jdid (2900m) at the bivouac, 7 to 8 hours walk.
Day4: Mdint Jdid (2900m) – Almoun'Touchet (2792m) -Source From Tagoujimt n 'Tsouyant (2800m) -Araras not Inifif Taghia (1880m) Departure after breakfast around 8 am and we will go by mule to the high plateau between the canyons of Tazart and Taghia and very steep in the vertiginous cliff overlooking the village of Taghia, with a wonderful view of the village and surrounding cliffs .This "path of the funnel " (Araras n 'Inifif) is more impressive than difficult. Night at the bivouac or cottage (1880m) at Taghia after 5 hours walking
Day 5: Taghia (1880m) – Canyon Taghia Bou Ighlaln (2437) Departure after breakfast upstream village, school meadows, down to the river, the ride through some Berber villages and meeting with the people of the region of central high atlas. Night at the Bivouac in Bou Ighlaln (2437m). but this a day of 7 to 8 hours walk but so great.
Day 6: Bou Ighlaln (2437m) – Canyon Tafraout Taghia (1880m), Imi n 'Tazart (1750m) Tighanimine (1680m) Agoudim (1600m) After breakfast at 8 am in the morning departure to the last day of our hike area Zaouiat Ahançal descend to Taghia (1880m) by the path of Jebel Timrazinem, down the canyon until Tafraout and Taghia to Agoudim. It passes close to nomad camps and then engages in the canyon, also called Akka n 'Bou Rkandat by locals Taghia. Arriving at the village of Agoudim (1600 m) night at the cottage Almost 6to 7:00 steps
Day 7: Zaouiat Ahançal to Marrakech we start to Marrakech after breakfast to return to the pearl of south or red city (Marrakech) after 7 hours drive we arrive to Marrakech to spend the last night at the hotel or riad, after, we go visit Zaouiat Ahançal
Day 8: After breakfast, transfer to the airport after a great hike in the central High Atlas.
INCLUDED
All food on trek, including plates, cups, utensils.
All ground transport required to and from the trek.
Services of an English speaking, qualified Local Guide.
All Accommodation during the Trek (Berber House & Guest House and Refuge & berber ).
Portages (Cook and Mules and Porters).
Camel ride & Night in a berber tent, Diner and breakfast at the desert camp.
Mules and muleteers
NOT INCLUDED
Soft Drinks (Fanta,Coca,water,…)
Personal travel insurance .
Personal equipment (Sleeping bags,walking shoes ,…)
Lunches to the desert trip.
Tip for the guide and cook and driver
Make an enquiry
If you would like to book this trip or if you have any questions please send us a message letting us know what date you want your trip to start and how many people are in your group. We can also arrange for accommodation before and after your trip if you are interested.
Note: More than 6 People in a Group will get Flat 10% off on any Tours Programs .