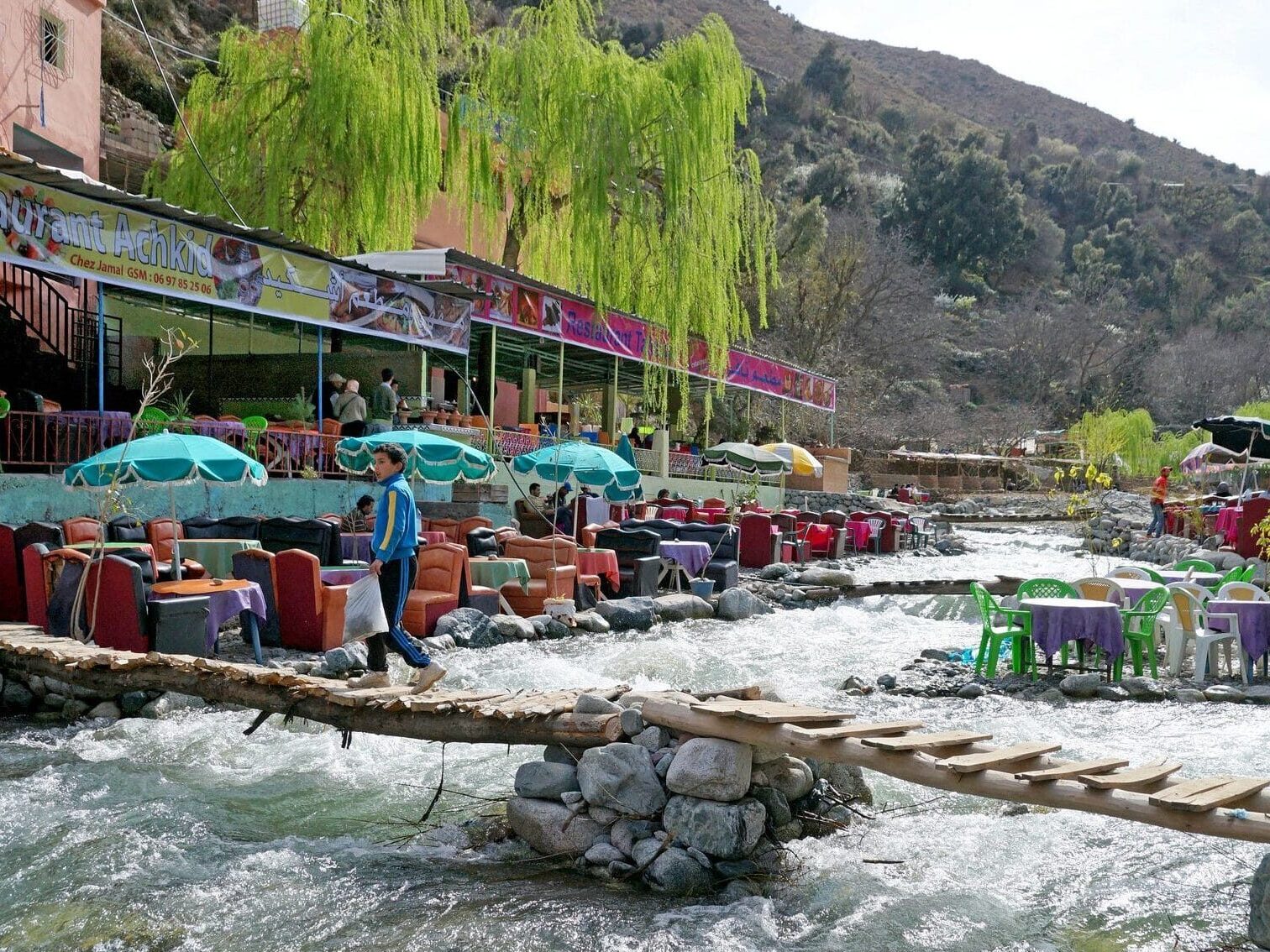 EXCURSION TO OURIKA VALLEY
drinks , entrances fee, tipping, flight tickets , travel insurance
EXCURSION TO OURIKA VALLEY
Departure from Marrakech to 9 am in the morning to change the big city routine and discover a beautiful area at around Marrakech allows enter the Atlas and discover a valley inhabited by Berber tribes if at (70 km) of the city via red to latnine of hem
Departure from Marrakech to 9 am in the morning to change the big city routine and discover a beautiful area at around Marrakech allows enter the Atlas and discover a valley inhabited by Berber tribes if at (70 km) of the city via red to latnine of hem or there is a souk or market every day if the Monday of each week then continued up the valley the last village in the valley ourika if setti FEDMA (1500m) excellent walking to discover waterfalls and return to the village of Setti FEDMA for our déjeunée in a local café to the beginning of the afternoon return to our starting point the city of Marra-kech for your night after a great day in the most beautiful the high valley atlas western road his take almost 1 hour 30 minutes with stops to take pictures of the villages and also visit the valley shops.
INCLUDED
NOT INCLUDED
 Soft Drinks (Fanta,Coca,water,…)
 Personal travel insurance .
 Personal equipment (walking shoes ,…)
 Tip for the guide and driver.
Make an enquiry
If you would like to book this trip or if you have any questions please send us a message letting us know what date you want your trip to start and how many people are in your group. We can also arrange for accommodation before and after your trip if you are interested.
Note: More than 6 People in a Group will get Flat 10% off on any Tours Programs .